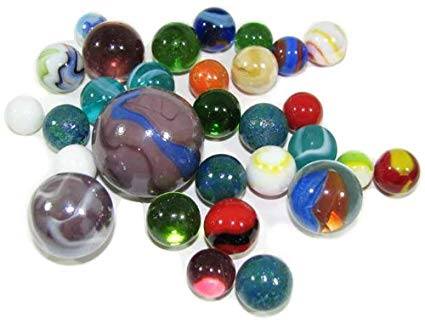 Gambles.

We took some daring gambles
In Ince when we were small
In pursuit of fun and pleasure
In a hole against the wall
Dug out with a penknife
Or a broken lolly stick
In the region of two inches deep
And about three inches thick
Or on a level patch of earth
Trampled with the feet
Somewhere off the beaten track
At the bottom of our street
To where we'd dash at hometime
In summer as a rule
To trade and play our marbles
At tea time after school.
Red ones, yellow, green and blue
Clear, black or white
In three different sizes
Like cat's eyes in the night.
Then we'd take them off back home
And listen to them chink,
Sort them out and count them
And wash them in the sink
Then we took them off to bed
And twiddled them about
Underneath the bedsheets
Untill the lights went out.
We fondled and caressed them
And rolled them in our palms
And just before we fell asleep
We held them in our arms.
We'd place them on the pillow
Wrapped up in a sock
As we drifted off to dreamland
With the ticking of the clock
And when the day was over
And we could stay awake no more
We gently lost our little grip
And dropped them on the floor.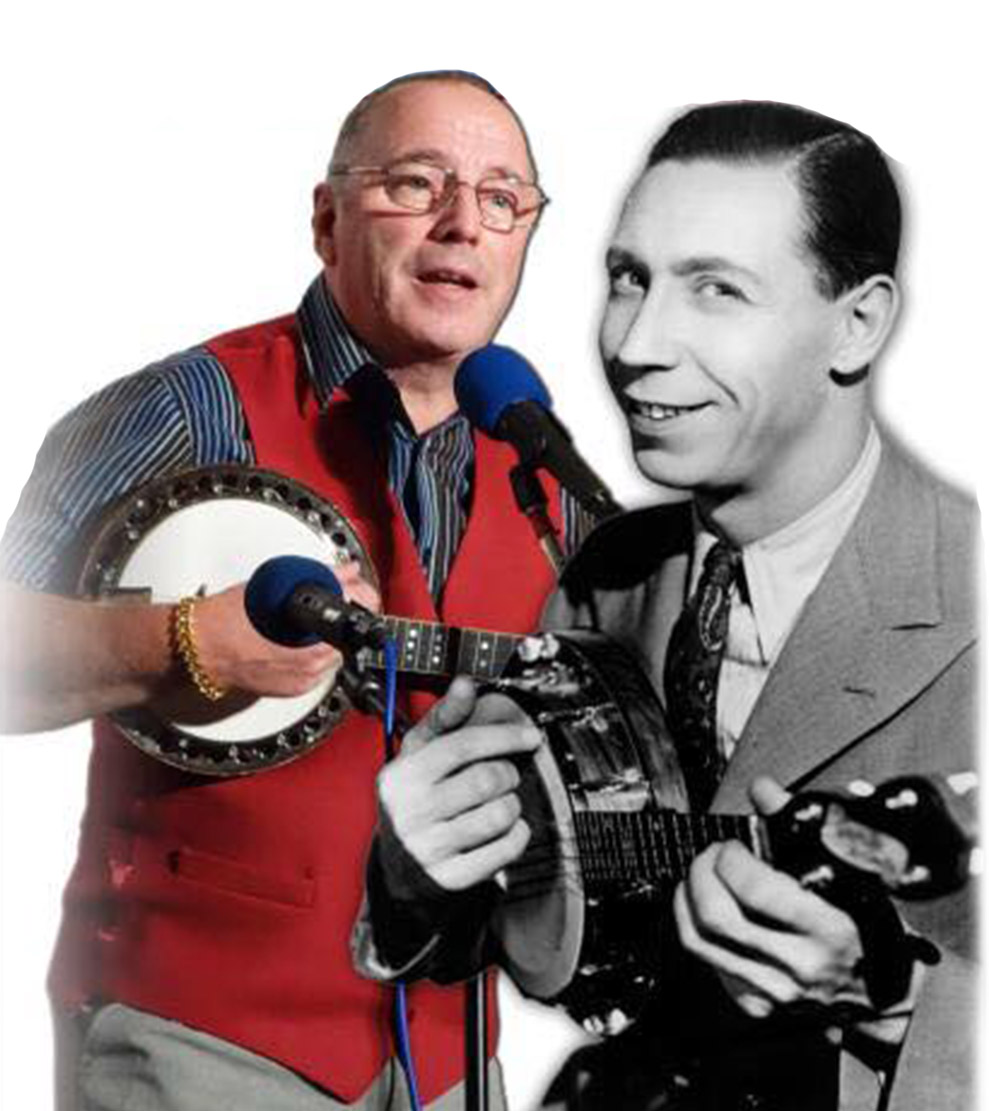 Gerry Mawdsley.

There is a Character of Ince -
A legend in his time
Who lived up lowly Belle Green lane
By the railway line.
His name is Gerry Mawdsley
And he's still going strong
With tributes to George Formby
For all to sing along.
He has the magic in his voice
And the smile to warm and please
To imitate that genius
With such apparent ease.
He's young and energetic -
Adept and full of fun
And strums the ukulele
Like very few have done.
Its hard to tell the difference
Between our George and him -
He's got the style and confidence
And the famous cheeky grin.
Everything about him
Is Formby to a tee
It's just like going back in time
To share his company.
The big broad smile
And cheery face
Is a treasure to behold
And brings back happy memories
From the days of old.
The good old days of music halls
And entertaining folk
Carefree, quick and natural
And ready with a joke.
There isn't any better
To resurrect that man
With the lively, gay abandon
Like Gerry Mawdsley can -
No - not any anywhere
Both local, near and far
Can bring George Formby back to life
With the spirit of that star
And if there's any better
You'll never me convince -
And just to think he's one of us
And came from Higher Ince!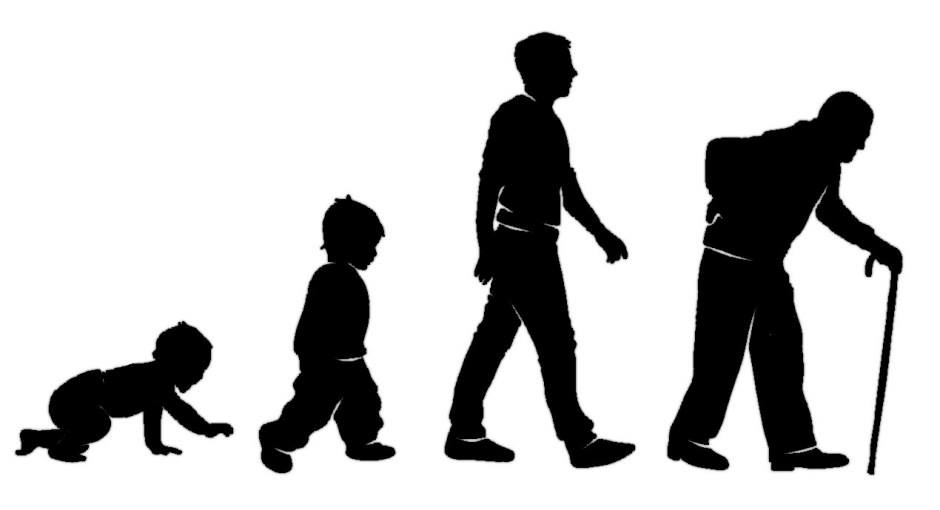 Getting Older.

Oh, my kneecaps are aching -
Where did I put that pen ?
I durstn't take off my glasses
Or else I wont find them again...
It isn't much fun getting older
My feet and ankles get sore -
Excitement and pleasure's a thing of the past
And nothing works any more.
Is that our John or our Tommy ? -
I'm sorry what did you say ?
I thought today was tomorrow
And I thought yesterday was today.
It isn't much fun getting older -
My mind's full of worries and cares -
It's a strain getting dressed in a morning
And an age to get down the stairs.
It's a task to open a parcel
And an effort to turn off the taps
And I just can't run for a bus any more
For fear my legs will collapse.
It isn't much fun getting older -
My body can't do what it did
I struggle and puff with the shopping
And my grip won't open a lid.
Time flies past like a rocket
Yet the days are weary and slow
Nothing gives me a kick any more
And I can't find places to go.
My teeth and smell`s disappearing
And my vision's not what it was
I keep on taking the tablets
But nothing gives me a buzz.
It's not much fun getting older -
Gone are the dodges and swerves -
I can't sit down or I won`t get up
And things soon get on my nerves.
I don't wake up refreshed any more
My dreams are scrambled and vague -
I'm in and out of the bathroom
And my joints all niggle and plague.
It's not much fun getting older
But neither it is to die young -
I've had a good life in the meantime -
I've danced, I've laughed and I've sung.
I'm lucky to be here a moaning
Some of us don't make the trip -
I've done lots of things to be proud of
And I've had a fair crack at the whip.
It's not much fun getting older
But I value and love every day -
It's been an amazing adventure
And a privilege to come all this way.


Go across to Minnie's.

"Go across to Minnie's",
My mother used to say.
"And make sure the change is right,
Before you come away"!
And so across the cobbles,
To Minnie's I would run,
For two Top Hats and a Mackeson,
And a Beech Nut chewing gum -
Half a dozen bags of crisps,
With the salt wrapped up and tied,
Twisted in a small blue bag,
And tucked away inside.
Friday night was special then -
The end of a working week,
And the house had plenty money,
And we all had a lot to eat.
My dad brought cockles from the pub,
And he would turn up late,
With half a dozen bags of chips,
Swaying through the gate.
We used to save the bottles,
Without the top or not -
For each we got a penny back,
Across at Minnie's shop,
Which bought a Penny Arrow,
Or two Halfpenny Chicks,
And four would buy a Lion Bar,
Or a bag of Winter Nips.
The best part of the week it was,
With a telly - black and white -
There we'd sit together,
Upon a Friday night,
Glued to The Ponderosa,
With a Twisted Barley Stick,
Trying to Double Your Money,
Or watching Take Your Pick,
And I would run to Minnie's shop,
Across the cobble stones,
When my man ran out of Mackeson,
Or just to stretch my bones,
But I would sure get back in time,
And not miss Mister Ed,
With a tall bottle of Sterry,
And a thick-sliced loaf of bread.
Yes, Friday night was heaven,
And we made the best of it,
With Dandelion and Burdock,
And a box of Imps or Tics -
Twizzles, Blackjacks, Opal Fruits,
Or a Turkish Delight,
All in front of the telly,
Upon a Friday night.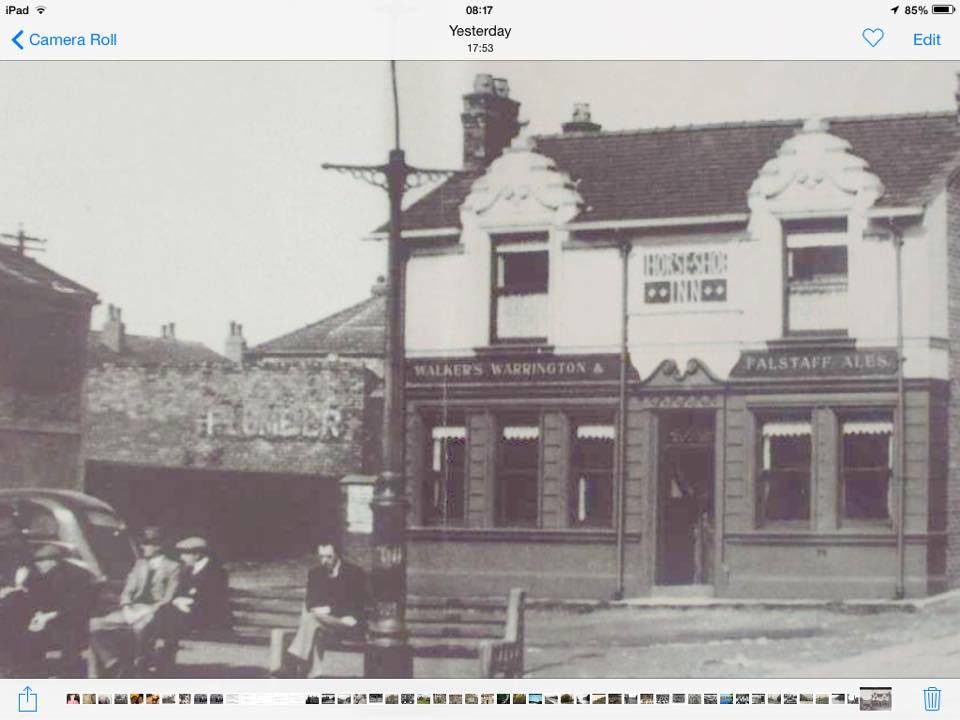 Go to Carter's.

"Go to Carters on Ince Bar -
Take plenty off the top
Or else I'll get the clippers out
And you'll get a basin crop"
That's what my father used to say
When he had cash to spare -
He sent me to Ken Carter
And let him cut my hair.
The shop was near the bus stop
And faced an advert board
Between a bank and toffee shop
And set back off the road.
I always dreaded going there
But the option was severe -
A blunt old pair of clippers
That plugged and cut my ear.
He'd sit me in a chair outside
And make me ouch and scream -
Plead and beg for mercy
And make a dreadful scene.
So sitting in Ken Carters
Was the devil that I knew,
Apart from getting bored to death
Waiting in the queue.
Proper hair sore I was then
But the old man didn't care -
All he saw was a problem
And a great big mop of hair.
He'd just get the clippers out
And wildly press and squeeze
And make me wince and grimace
And treble at the knees.
Starting at the back and neck
And up towards the ears -
By the time he'd finished,
I'd be close to tears.
So Ken Carter's was a sinch
Once I was sitting there,
I didn't move or budge an inch,
While he cut my hair,
And every time I got back home,
My dad was sure to say -
"He's not took enough off!
But it's better any way".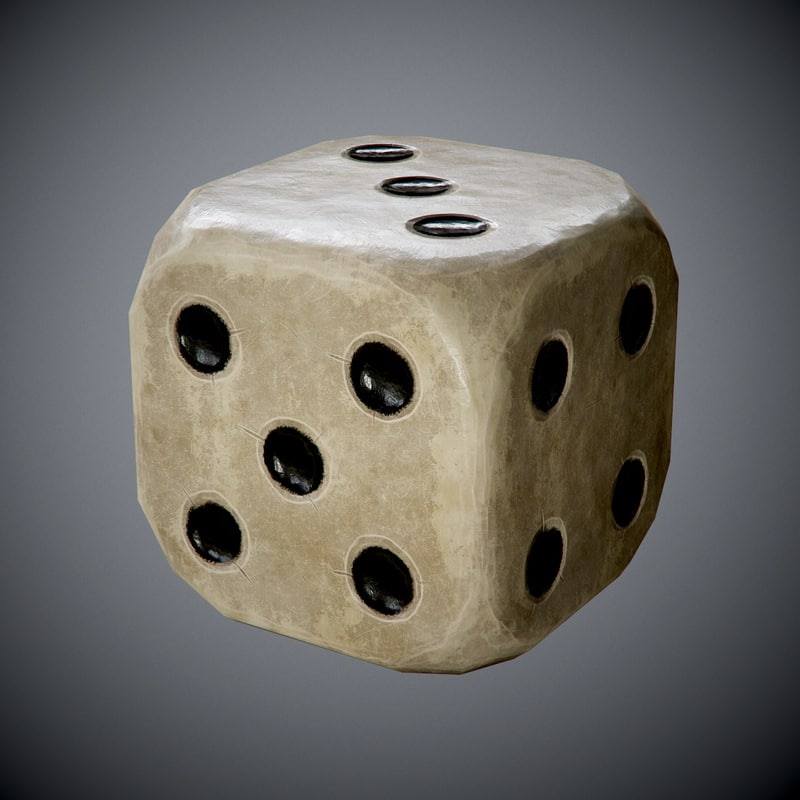 God Does Not Throw Dice.

"God does not throw dice" said he -
Albert Einstein
But it didn't stop us from throwing them
In Ince at Christmas time
With Ludo, Snakes and Ladders,
Monopoly and Chess -
We shook the little plastic cup
With joy and happiness
With an apple and an orange
And a couple of pairs of socks
And the most exciting gift of all -
A big selection box
With Spangles, Gums and Smarties,
A Kit-Kat and a Mars
Arranged in a Christmas stocking
With little chocolate bars
And that was Christmas sorted
For every girl and boy
With a board game and a yoyo
And a little plastic toy
It didn't take much to make us smile
With joy on Christmas day
With a baby doll or roller skates
And all these games to play
Twas all so sweet and simple,
Colourful and nice
And I don't believe for a moment
That God did not throw dice.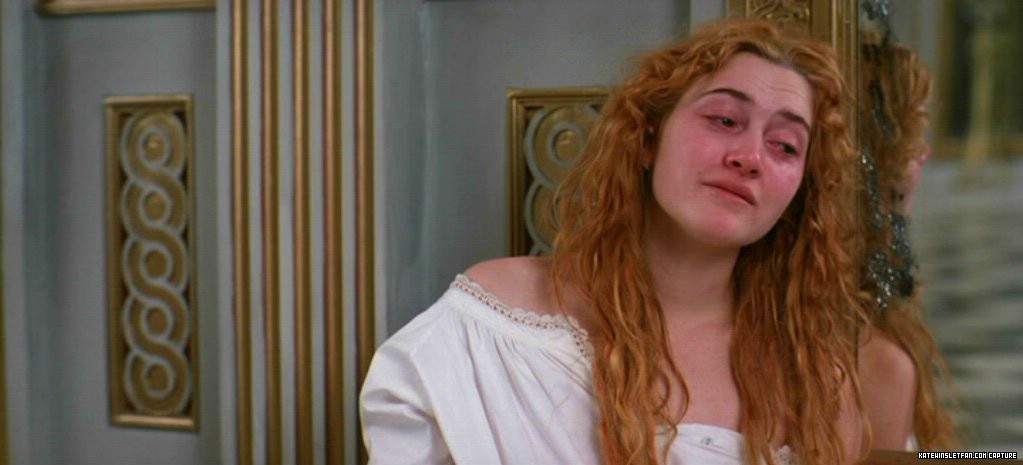 God gave you a woman's face.

"God gave you a woman's face
And another paint it ye"
Said Hamlet to Ophelia
In the Bard's great tragedy
But that was centuries ago
Though often spoken since
It was almost true for mothers
And the maids of Higher Ince
When in the giddy days of war
The Yankees crossed the pond
And brought them gloss and nylons
From places far beyond.
Lipstick from Max Factor
And chocolates from the guys
To turn them into trollops
In poor young Hamlet's eyes.
They brought us Rita Hayworth -
Beauty's paramour
And the sexy perfect figure
Of Marilyn Monroe.
They tempted our good women
To make them bold and vain
With corsets for the midriff
And peroxide for the mane
To rile and rage the fathers
And break their mother's hearts
With make up from Manhattan
To turn them into tarts.
But that was when young Hamlet
Was fed up with his lot
And couldn't make his mind up
Whether to be or not.
But still he knew the difference
Between true love and lust
And soft white tender bosoms
And a stick-out rubber bust.
A woman Incer's legs were white
And her smile big and wide -
Her skirt hung round the fibula -
The knobbled knees to hide.
Her eyes were marbled ancestry -
Her gaze their traits on show
And her furrowed brow a testament
To loving care and woe.
Her face as like a map of time
Her greying hair - no tints -
God gave her the shape she had
And it all belonged to Ince.
So she didn't need mascara
To flash with woos and sighs
Or rouge and cheap foundation
To catch her fella's eyes -
She read the play of Hamlet
And took his good advice -
It's beauty come from deep within
That makes the face look nice.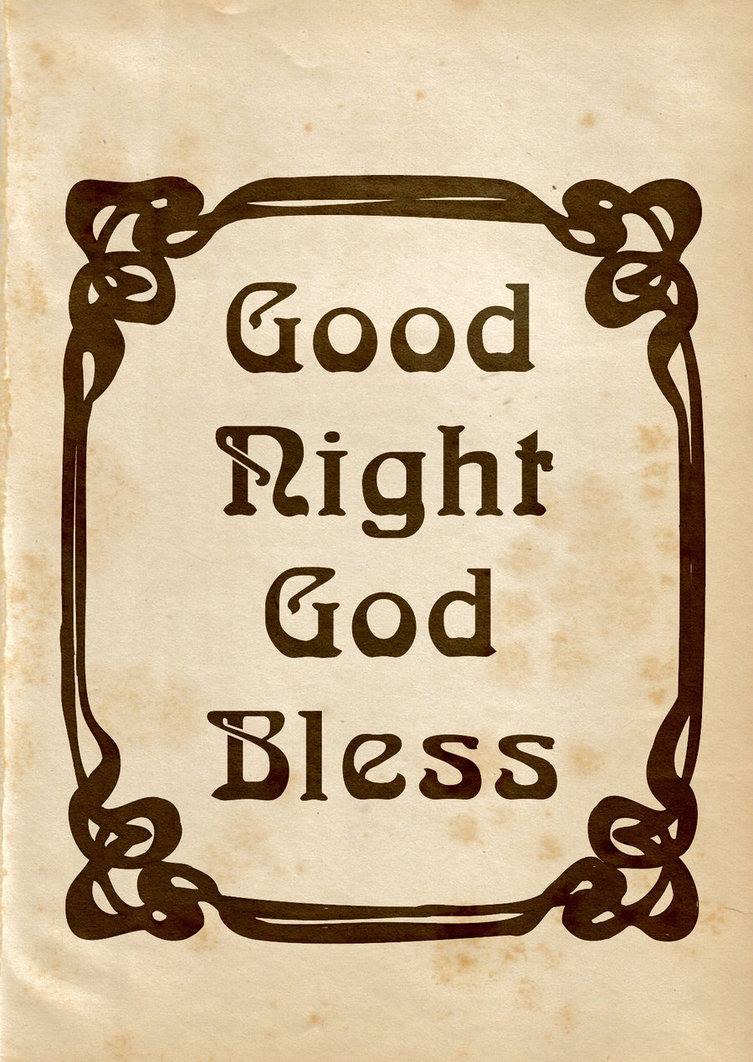 Good Night, God Bless.

' Good night, God Bless and All The Best -
Be careful how you go '
Rang voices in the street outside
In Ince some time ago
As the landlord called last orders
And the folks began to leave
Late at night to bed and rest
Upon a Christmas Eve.
And one night in particular
Those words were extra sweet
As friends and neighbours bid farewell
In the lamplight of the street.
They glowed with warm sincerity
And lingered on and on
In the mystic, magic, peaceful night
When all the souls had gone
And the reason for my ecstasy
Began that sombre day
When we'd little Christmas money
And the world was cold and grey.
We had no festive spirit
For we didn't have a tree
So I climbed upon the slagtip
To see what I could see
And in between two boulders
Among the willows there
Nestling in a hollow
There stood a lonesome fir
In immaculate condition
Complete with all it's cones
Which I placed Inside a bucket
And wedged it in with stones
And when the neighbours saw it
They came and rallied round
As snowflakes big as half a crowns
Came swirling to the ground.
They brought in strings of fairy lights,
Some tinsel and a star
Like the three wise men with frankincense
Who'd travelled from the Bar.
They brought forth bows and baubles
Bells and cotton wool
And hung up little ornaments
Until the tree was full
With little chocolate soldiers
Candlesticks and sweets
And tiny Christmas presents
Parcelled up as treats
In a bright array of colours
With silver, red and gold
Pulsing on the sideboard
With a splendour to behold.
And that is why in bed that night
I felt such pride and joy
To have such folks back home in ince
When I was a boy.
Folks of low subsistence
Whose priority was care
Whose love, mercy and compassion
Was common everywhere -
Folks exempt from prejudice,
Vanity and greed
Who lived each day from hand to mouth
Around in times of need
And every Christmas Eve that comes
In the season of good will
I lie in bed awake at night
And hear those voices still
Distinct and sweet as yesterday
Calling from below -
Goodnight, God Bless ans All the Best -
Be careful how you go.

Gradely Folk of Ince.

To all the gradely folk of Ince
Who've shared and liked my rhymes
Of happy days and memories
Of Ince and olden times
I'd like to thank you all as one
For your interest every day
And all the kind encouragement
I've had along the way.
I know this site's for loved-ones
Who sadly now have passed
To show their faces once again
From the first one to the last
But I've run out of pictures
And the only ones I own
Are the images of yesterday
And the people I have known
And so I strive to bring them back
Each woman, child and man
With words and fond expressions
And rhyme it when I can -
To place them here upon this site
And hope you'll recognize
The characters who meant so much
And graced our humble lives.
So I hope you will excuse me
For filling up this page
With verse depicting instances
Of a bygone age.
At the moment I am buzzing -
To cease - I'll never know
With images and visions
Of times not long ago.
For this is such a unique site
On which we all rely
And it would be a tragedy
To sit and watch it die.
But I could never feel like this
Thinking on my own
If I didn't get the feedback
From all you folks back home -
It's that what keeps me going
To know that people share
And like what I am doing
In Ince and anywhere.
And so I'll keep describing
The folks and scenes before
And if perchance you tire of it
I hope you'll let me know.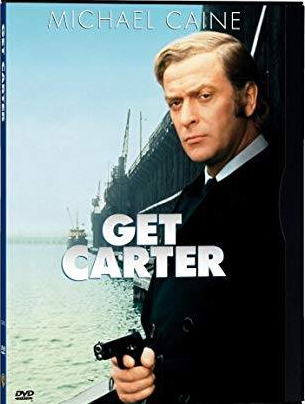 Granville Carter.

Granville Carter is astute -
He's got the rick of the eye
He worked upon the pyramids
In ancient times gone by
And now he's back to the future
To do what he does best
Laying flags and cobble-stones
Precicer than the rest.
Get Carter for the groundworks
He'll flatten it with pride
And lay it like a carpet
Neat from side to side -
He's Ince's master mason
With a steely, wiry frame
And a long time local resident
From Arnside off the lane.
No job's too big or daunting
For this man of no retreat -
He was born with a rubber mallet
And the earth at his feet
So if you want a job well done
Meticulous and fast
Get Carter for the levelling
To do a job that lasts.
He's punctual, reliable
And doesn't cause delay
Just stopping for a roll-up
And a cuppa twice a day.
He's tough and energetic
And doesn't compromise
And all that he accomplishes
Is fit for a prize -
Brick-paving, slabs and borders
And any shape of stone
He'll cut and lay with craft and care
To make a house a home.
Get Carter for the project
Complex or mundane
He's sure to make a peach of it
In sunshine, rain or hail
He's stubborn and determined
To gives what he intends -
A patio to be proud of
To show off to your friends
So if your front is in a mess
And it makes the neighbours frown
Get Carter for the stonework
For he's the best in town.

Greatest Crime in Irish Town.

The greatest crime in Irish Town
Was not to be unfair
But to pick upon a brother
When his brother wasn't there.
Our Billy wouldn't stand for it
To see his family name
Dishonoured and belittled
By a bully on the lane.
It may not be tomorrow
And it may not be today
But a brother got his own back
In Ince along the way.
A family was a family
And they fought like cats and dogs
On who should bring the coal in
And who should wear the cloggs
But a unit was a unit
Not to be denied
Or taken down a peg or two
By someone from outside.
Our Billy couldn't live with it
And wouldn't sleep at night
To see his brother humbled so
And not put up a fight.
He'd known him from a baby
And watched him nearly die -
Choking with the whooping cough
In sickly days gone by.
They went for walks together
And slept in the same flock bed
And ate a half a pie apiece
And shared a round of bread.
They knew each others secrets
Worries, hopes and fears
And known a lot of trying times
Up and down the years
And it wasn't very nice at all
To see that count for nowt
When a bigger lad from up the road
Knocked his mate about -
It may not be tomorrow
And it may not be today
But a brother got his own back
In Ince along the way.

Greatest Insult.

The greatest insult in the world
That I have ever had
Was when somebody told me
I look just like my dad
I'll never speak to them again
For saying such a thing -
I thought I looked like Tarzan
Or the singer out of Sting.
Fancy being thus compared
And told I look like him
He had no hair upon his head
And wore a silly grin
He wouldn't wear his glasses
That's how vain he was
To help him see while playing darts
Or waiting for a bus
His nostrils and his ear holes
Were full of big long hairs
And he soaked his teeth in steredent
When he went upstairs -
No I'm just not having it
It made me very sad
And though I really loved him
I don't look like my dad!!!

Greatest Wonder.

The greatest wonder in the world
Is not the Taj Mahal,
The Great Wall of China
Or the Panama Canal
And it's not the lofty Empire State -
The highest building known
Not the Pyramids of Egypt
Or The Basilica in Rome
It's not the Grand Canyon
Or the Colossus, to be fair
Or the baskets of Babylon
In the hanging gardens there.
There's a greater wonder In this world
Not too far away
Living all around us
Every night and day
And it's not the television set
A laptop or a phone
Or any of these miracles
We have these days at home.
It's a woman I can tell you -
Say so if I can
And how she ever in this world
Puts up with a man !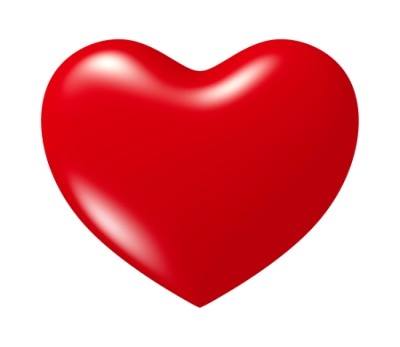 Have a Heart.

Have a heart they say today
But then they said Owd On
And now we call our fathers dad
But back in Ince Owd Mon.
It's funny how the times do change
The sound of things we say
It's just the change of dialect
Between then and today
And instances we find a lot
Time and time again
Of different modes of saying things
Today and way back then.
Hastu geet a leet's a light
And Heeza geet a gate
Is someone in the habit of
Who cannot seem to wait.
A Neet's a night and hold's an Owld -
No Dangers is a cert
And bloomers kept a bottom warm
Underneath a skirt -
Burned is Brunt and wet is Weet
And yes becomes a Yah -
It's funny how deliveries change
As the years pass by -
A week's a Wick and nothing's Nowt
And Nowty angrier
And a Yed makes reference to a head
And Napper's uncropped hair -
Clempt is starving - bloated full
And happy is All Reet
Etu's are you - Astu's have
And goodnight is Good Neet -
Dee is die and Theend's the end
And that's enough's is Nigh
And so I'll have to leave it there
So Sithi is Goodbye
Having Nowt is Not a Crime.

Having nowt is not a crime
But can a blessing be
For many a healthy thing can die
Through over luxury
Nowt is the base foundation
From which good things can grow
And greed's the curse and torment
Of always wanting more
So having nowt can be a joy
If the attitude is right -
Tis better thus to need nowt
Than everything in sight.
In having nowt we have a soul -
A conscience and a heart
And tis the healthiest way to be
To make a good clean start.
Having leads to wanting
And wanting makes us sad
Striving desperately to get
The things we've never had
For when at last we get it
It fill us with dismay
To find we didn't need it
Or want it anyway.
So having nowt cannot be bad
And surety's not a sin -
It tells us where we're going to
And the places where we've bin.
And the place where we are going -
For each and every man
Is back to nowt and nothing
And the place where we began.

He the Atheist.

He bears a big stick to beat all his foes -
Stands to be counted wherever he goes.
He's fearless, imposing, enlightened and bold,
Sneering at fables and teachings of old.
The modern-day atheist is vengeful and sore
And he's got the power like never before.
With God now abolished and religion dead
A new-found freedom has gone to his head.
With no one to check or admonish his views
He's out on a mission to spread the good news -
There's no grand design, we simply evolved
So quit all the praying - the problem is solved.
We've all been deluded in times gone by -
Death to religion! is the new battle cry.
The modern-day atheist is cocksure and proud -
Says what he thinks and says it out loud.
Nothing can touch him - he's stripped of his fears
And freed from the shackles of thousands of years.
Darwin's apostles - a new breed of men
Have put the world back together again
And in this new world what horrors have come -
That shamed Mother Nature and darkened the sun -
Defiled the virtues of goodness and worth
And extinguished for ever a heaven on earth.
The modern-day atheist is deprived of a soul,
He sold it to science for a bucket of coal.
He knows all the answers - he found them in germs
And low forms of life that wriggles and squirms.
In the name of the Father - the Father of Doubt
He's keen to spread his new gospel about -
The weaklings perish - the strongest thrive -
The best- adapted and fittest survive.
There's no such thing as heaven and love
And nobody sits on a throne up above.
And how, oh how, does the atheist know?
Because he can't FEEL there is anything more!

He Came from Ince.

He came from Higher Ince
And didn't have lot
So he always treasured
Whatever he got -
The sun and stars
And the moon by night
Was the only heritage
He had by right -
He didn't have a penny
And he didn't have a stitch
When he found a rusty
Old bike in a ditch
And he always wanted
A bike of his own
So he held it like a baby
And carried it home
Where he got some brillo pads -
A big wire brush
And took his time
Cos there was no rush.
He scrubbed all day
And he scrubbed all night
He scrubbed till the chassis
Was shining bright
Then he got some colour
And gave it a lick
Of bright yellow paint
He found in a skip -
Pumped up the tyres
To finish his toil -
Tightened it all up
And covered it with oil
And it didn't cost a penny
It didn't cost a stitch
Cos he had no money
And he wasn't that rich.
Then off he rode
Till the sun went down
But little did he know
That he looked like a clown
Cos the frame was yellow
And the wheels were white
Which made him
An unmistakable sight
As he rode everywhere
From place to place.
And all around town
With a smile on his face -
And the people laughed
And the people smiled
As he rode like the wind
And a soul gone wild
And he made them laugh
Till they all fell apart
But he didn't care
What anybody thought
Cos he was happy
And he was fit
And the rest of the world
He didn't give a...
Second thought about.

He Assumes a Pleasing Shape.

He can assume a pleasing shape -
They say the devil can
And I wish I'd known that long ago
Before I was a man -
Before his mild aromas
And sweet euphoric hit
Invited me to nicotine
And got me hooked on it
Capstan, Woodbines and Park Drive
Were much too strong for me
So I started smoking Embassy
In nineteen sixty three.
They came with little coupons -
A tempting shade of blue
Which traded in for little gifts
Once we'd saved a few
W.D. and H.O. Wills
Held me in it's grasp
And after a thousand packets
We'd send off for a flask -
From Bristol in the catalogue
And for a thousand more
A suitcase for the holidays
Or a dartboard for the door.
And after many, many smokes
We'd up the stakes a notch
And save up for a camera -
A bracelet or a watch.
That little token in the pack
Was magic to the eyes
And folk would club together
To get a bigger prize
They knew what they were doing
Did the sons of Henry Wills
By making cigarette cards
Like twenty dollar bills
They promised us the earth and more
When we geet a gate -
That's why they say the devil can
Assume a pleasing shape

He Sighed out Smoke.

He sighed out smoke
On the common folk
Who lived and died in Ince -
And saw the Coronation
And the crowning of the Prince.
He saw the circus come to town
And the Teddy boys arrive
And all the men and women
Who struggled to survive.
He felt the blasts of April gales
Upon his sturdy frame
And watched the little children
Playing on the lane
And all the while he silent stood
As watchman in the sky
Overlooking war and peace
As the times went by.
He saw the generations pass
And change from coal and steam
To diesel locomotion
And the petroleum machine.
He saw the labourers in the fields
Cut and thresh the corn
And heard the cries of mothers
And babies being born
And all the while he silent stood
And sighed his smoke around
The cobbled streets and terraces
Below upon the ground.
Longworth chimney saw it all
As it first began -
The trials and tribulations
And frailties of man.
He saw the men and boys of Ince
Waiting on the Bar
To board a tram to Wigan
And join the first World War -
Some would pass that way again
To see his fires burn
And many would be lost to war
Never to return.
Longworth chimney saw it all -
The changing century -
Adolf Hitler's rise and fall
And the death of tyranny -
The social revolutions
As history unfurled
And the many great upheavals
Of the modernizing world
And all the while he silent stood
And smoked a heavy sigh
All the way to heaven
And watched it all pass by.

He Would Have to be Invented.

He'd have to be invented
If God was nothingness
Said clever cloggs Voltaire one day
In his fancy wig and dress
In the opulent surroundings
Of the Palace of Versailles
Deep in philosophic thought
And looking at the sky
Thank God we weren't around those days
To listen all that drool -
He met us every morning
When we got up for school
He took us o'er the slagtip
And watched us roam and play
And he was with us all the time
Every night and day.
He blessed the little bit we had
And soothed our worried cares
And stayed with us at bedtime
To listen to our prayers.
Oh to come from Higher Ince
Than Paris saint Germain
Where you couldn't tell the difference
Between a woman and a man
Where the rich, vain aristocracy
Had nothing else to do
But strut around in pantaloons
With buckles on the shoes.
God did not exist for them
Because they had too much
The very best of everything
With treasures such and such
But we had nowt and nothing
And lived two worlds apart -
We ate nice jam butties
They had a la carte.
But we didn't have Madame Tussaud
Or the guillotine -
Waiting round the corner
For the godless Paris scene
We had tripe and pigeons
And tasty home made pies
And thanked the Lord in heaven
When we looked at the skies
And God existed for us all
Every night and day -
Maybe he was invented
But we caught no harm that way.

Hemfield Road.

Hemfield road was the road to the alps,
When I was the size of a kite,
It led down to the slagtip,
And the cornfield on the right,
Down past Baron's woodyard,
And the track of the Whelley coal train,
On to the Delph and Baron's farm,
And on to Ladies lane.
It's where the pussy willow,
And the red wild roses grew,
And the lilies trailed by the wayside,
In the summer months of June -
The road to the ponds and sticklebacks,
The frogspawn and the toad,
The tadpoles and the butterflies,
Of Ince and Hemfield road.
It led up to John Englands,
The golf links and Dee pit,
Where in the long hot summers,
We'd go for a cooling dip -
Up to Hindley station,
The ironbridge and old mines,
Through the wheat and barley fields,
Along by the Hindley lines.
It led to the fields and haystacks -
And the pigs and geese on the farm,
Up past the cows in the meadow,
And the hay piled high in the barn.
It was the road of the hawk and sparrow -
The east and the rising lark,
The gentle stroll in the mornings,
And the carefree afternoon walk.
It was the pathway to adventure -
And the door to freedom and joy,
And the dusty road up to heaven,
When I was a very small boy.

Hero's.

Who were the heroes of our lives
In all our yesterdays
Who nurtured and supported us
In many different ways -
It wasn't the Queen or country
Or the generals of the war
Who never really knew us
And the things that we lived for.
It wan't the politicians
With dreams and visions grand
Of substance and ambition
Or the men who ruled the land.
Twas the men who worked the coal mines
And the women in the mills
Who laboured for us day and night
To pay the rent and bills
No monuments were built to them
Or praise on scripted stone
Their lives were short and troubled
And their plight remained unknown.
They bore no rank or title
And held no power sway
Or special place in history
And they lived from day to day
In a hand to mouth existence
Of low form and address
They entered life impoverished
And left it penniless.
The working class of yesterday
Who fought against the odds -
Twas they who were our saviours
And our little demi - gods
Who struggled in adversity
With the pressures of the day
To put food upon the table
And help to pay the way.
The folks who came from nothing
Through anarchy and strife
Who worked and pulled together
To make themselves a life.
They were the heroes of our lives
Unnoticed at the time
Who put all selfishness aside
And their bodies on the line
To fight for our survival
And keep the country free
To save our generation
And the likes of you and me.


Copyright 2018 Kevin Holcroft