Dear Old Mrs Major.

Dear old Mrs Major
Grey before her time
First teacher of my infant school
By the railway line
She looked so rough and ready
When I first began
But she was kind and loving
And gentle as a lamb
Dishing out the paint pots
Or ringing on the bell
To bring us in from playtime
She did it all so well.
Making treacle toffee
And playing us a tune
On her big piano
Every afternoon.
She kept the old fire burning
To keep us snug and warm
Kept us safe from crying
And kept us free from harm
Our roly-poly mother
Of that early scene
Taught us how to paint and draw
And play the tambourine
The triangle and clappers
And the bell to dingaling
She even taught us how to bow
And how to dance and sing.
She led us to rocking horse
By the fireplace
And told us little stories
With a smile upon her face
And when the class was finished
And the toys were put away
We'd gather round her playing
This song to end the day
Now the day is over
Night is drawing nigh
Shadows of the evening
Steal across the sky... Amen.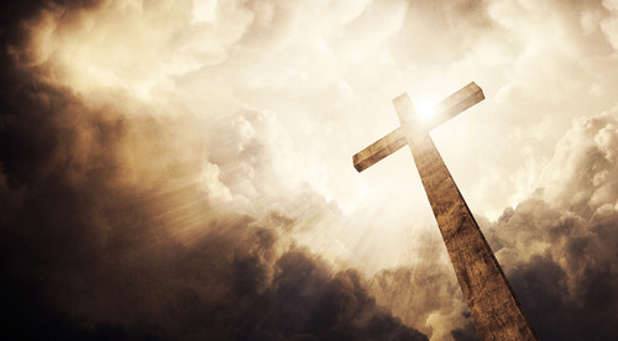 Don't Put Down My Religion.

Don't put down my religion
Though, proven it is not -
My illusions and delusions
Are the only things I`ve got.
Mock my imperfections
And scorn my earthly state
But do not pluck away my faith
And rob me of my faith
For I know where I'm going
And you have yet to know
So leave me with my hopes and prayers
And bless me as you go.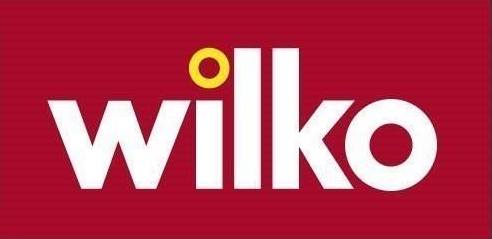 Down at Wilko's.

Down at Wigan Wilco store
There stands a foreign chap
Swaying with a squeezbox
In his jacket and his cap
With his big umbrella
Against the window pane
He stands beneath the canopy
To shelter from the rain.
All day long and every day
He smiles at passers by
Doing everything he can
To catch the shopper's eye.
He's our cheery street musician
Always standing there
Who don't know what he`s playing
And don't seem to care.
He left the town at Christmas
And gave us sweet refrain
Then came back in the Springtime
And carried on again.
All day and every day
He rambles on and on
From first thing in the morning
Till everybody's gone
Playing one cornetto
And bits of this and that
Tuning this way - turning that
In his jacket and his cap.
Whatever he is playing
The folk are at a loss
But he knows three words of English -
Thank you, please and boss.
All day and every day
In weather foul and fair,
Weekdays and weekends
You'll find him standing there
Undaunted and unwaning
Playing fast and slow
On his squeezebox in Standishgate
Outside the Wilco store.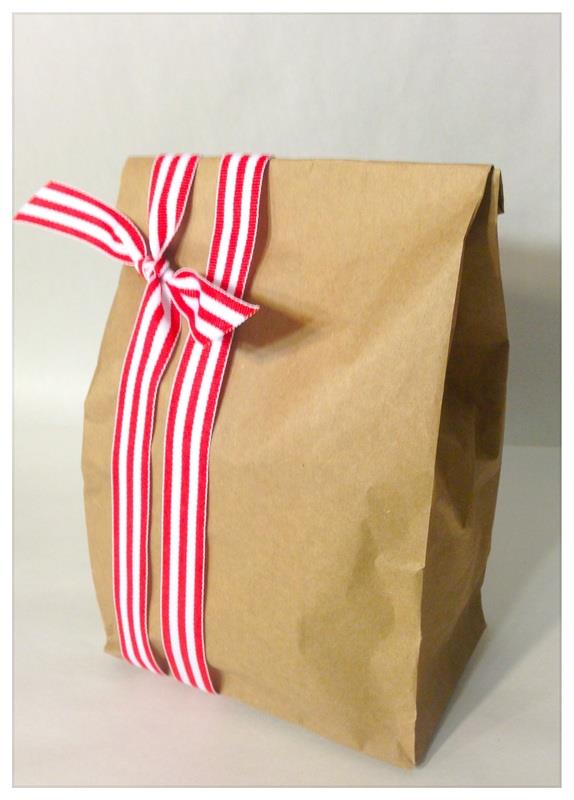 Each Sunday.

Each Sunday I would make a call
To do her garden - hedge and all
And after that she sent me home
With a bag of cakes all on my own.
Three miles journey - that it was
I walked and never caught the bus
For I was wiry fit those days
And childlike daft in many ways.
" Do not eat them all " she'd say
As, homeward I went on my way
" Save a few for later son
When Peggy puts the kettle on".
But I could not resist the taste
And fumbled in the bag with haste
As soon as I had left the door
Just a nibble - then one more.
Mother Doggett's cakes were grand
The finest baking in the land
They hit the palate with a thud
They tasted sweet and smelt so good.
Three miles is a long, long way
When a soul has not had a bite all day
And a dozen cakes in a paper bag
Don't half make the stomach nag.
With only a couple of miles to go
Nibble, nibble - just one more.
By the time I reached the halfway mark
And took a shortcut through the park
The moorish dough was too divine
And the bag got lighter all the time
And by the time I got back home
There were a lots of crumbs but not much scone.
Mother Doggett's cakes were swell
She baked with pride and baked so well
And I feel guilty looking back
To eat the lot for just one snack
And yet I think she knew the score
Nibble, nibble - just one more.


Enter in thy Closet.

Enter in thy closet
The good Lord did declare
And speak to God in private
And he will hear your prayer
But the outside loo was not a church
Or a place to worship in
It was solid bricks and mortar
Away from worldly sin
Where the spider spun her misty web
In the corner by the door
With cold and darkness all around
And concrete on the floor
Where the water hissed and trickled
And coming in and out
Through the cracks and crevices
Creatures crawled about...
And there we sat in silence
In the creepy shafts of light
Listening to our neighbours
Strain with all their might
As the wind came through slates above
And swirled around our feet
Cut off from humanity
On a wobbly, wooden seat.
It was a strange experience
To use the outside loo
In Higher Ince near Wigan
For a boy who'd just turned two
But then we had no option
And there we had to go
Twas either use the lavatory
Or do it on the floor.
The path to independence
Was adventurous and sweet
But hazardous and prickly
With nothing on the feet.
We often took a flashlight
When the moon was on the wane
And shone it in the darkness
Up and down the lane
Making sure the coast was clear
And no one was about
Then it was down to business
And then get quickly out.
But how I miss the outside loo
It was the place to be
Far away from human strife
With God for company
And Jesus got it right again
Either night or day
It was the surest way to be alone
And just the place to pray.

Every Night (In High & Lower Ince).

Every night the lamps would glow
So we could see the falling snow
Showing us the way to go
In High and lower Ince.
On a crisp and frosty night
The stars in heaven burned so bright
Cos there was no polluting light
In High and Lower Ince.
We only had one door to lock
And only one loud ticking clock
The mattresses were made of flock
In High and Lower Ince.
No one wore a dressing gown
All the doors were black or brown
And pillows packed with eider down
In High and Lower Ince.
Beans and sausage came in tins
I don't remember many bins
And folk believed in God and sins
In High and Lower Ince.
We all had no insurance then
Some kept chickens in a pen
Boys were boys and men were men
In High and Lower Ince.
Children played in cobbled streets
Corner shops sold penny sweets
Where we strapped to make ends meet
In High and Lower Ince.
The girls would have a top and whip
A piece of rope to hop and skip
And the boys - they played no part in it
In High and Lower Ince.
No one there had any debt
They couldn't get the credit yet
And so there wasn't much regret
In High and Lower Ince.
They couldn't go on holidays
But the sun did set the sky ablaze
And skylarks sang all summer days
In High and Lower Ince.
O`er the slagtip we did roam
And always got back safely home
For nobody was left alone
In High and Lower Ince.
Everyone had heart and soul
There wasn't any birth control
And everybody needed coal
In High and Lower Ince.
The distant sound of trains ahead
Lulled us off to sleep in bed
To startle us with fear and dread
In High and Lower Ince.
Nothing there would move too fast
Marriages were made to last
And all this happened in the past
In High and Lower Ince.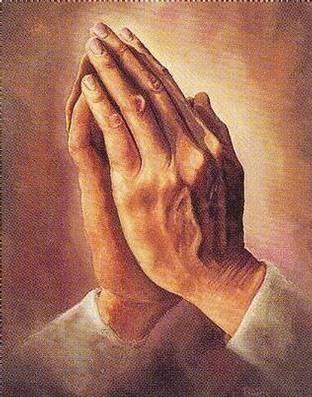 Everybody Prayed.

Everybody prayed
That it didn't rain
When the fairground came
Up to Belle Green lane
And camped itself
With it's wagons and frills
On the land by the crossing
Facing Owd Bills
When Helen Shapero
In her short tight dress
Was Walking Back
To Happiness
And young Del Shannon
Loved a Runaway
With many more popular
Hits of the day
When the Waltzer turned
And the cars were spun
To the screams of joy
And giggles and fun
The generators rattled
By the caravans
And we all tossed balls
At the coconut stands
When the dads threw darts
And the kids would nag
For a big toffee apple
Or a goldfish bag
When the local lads
Prowled up and down
To look for a fight
With the strangers in town
As the kids rolled pennies
And got some change
To buy three pellets
For the rifle range.
Nobody wanted
The rain coming down
As the Everley Brothers
Sang Cathy`s Clown
When Bill Hayley
Rocked Around the Clock
And Elvis Prestley
Did the Jailhouse Rock
As the music stopped
And the Waltzer slowed
To take another
Fresh crown on board
As the carousel crawled
And the babies smiled
And the mothers bought
Candy floss for the child
And everyone was happy
That it didn't rain
When the fairground
Came up to Belle Green lane.



Facebook.

The Characters of Ince I think,
Is Facebook at it's best -
We've all got a thing in common,
And we keep it well addressed,
With pictures of our loved ones,
And stories from the past,
To keep alive the memories,
In an age that's moving fast.
All we need is a tablet now,
To double-click and send,
The glory of a bygone time,
Or the face of a dear old friend,
And we can chat in comfort,
In our different ways,
Remembering what life was like,
In the good old days.
It's good to keep our roots alive,
And go back now and then,
Remembering where we came from,
And go back there again.
I'm sure they would be proud of us,
For keeping up with trends,
And hear us talk about them now,
And share them with our friends -
So keep the pictures coming,
And the stories of the time,
And I will do my utmost best,
To try and make it rhyme.

Facebook Says.

Facebook says that I've been liked
Thirty four thousand times
In the three years I've been writing
My silly little rhymes
Which makes me feel so humble
And proud for what it's worth -
I've never been so liked before
In all my years on earth
And yet I owe it all to you
My friends and likers all
From Higher Ince and Lower Ince
For writing on my wall.
It's been a strange adventure
And started with a whim
Which turned into a habit
And the likes came pouring in.
I've traded all my memories
Of innocence and light
Of growing youth and childhood days
With you upon this site
And by some cunning wordplay
And trickery of rhyme
We've held reunion with the past
In a better world in time.
We've walked the streets together
And roamed the fields of play
Revisiting the life we knew
And cherished yesterday -
A yesterday of fondness
With character galore
And down to earth simplicity
When life was sweet and slow
And in our trips and travels
We've ventured not too far
From our locality of birth
And homes around Ince Bar
But in those few small acres
Of cobble stones and grime
Though poor by modern standards
We had the vintage time
With candour and good humour
We took life in it's stride
Enjoying close society
With decency and pride -
A far cry from the world today
Of riches great and small
By having just the right amount
With love we had it all.
And it's nice to go back for a while
To the way life used to be
So thank you for the memories
And sharing them with me


Faith.

The rain did lash the windows -
The scene was charged with fright,
A little boy sat on a train,
Speeding through the night.
The carriage jerked from side to side,
The bogies creaked and rolled -
A hundred miles an hour it sped,
On a track well worn and old.
The night was bleak and eerie dark,
The wind did howl with rage,
As the little boy sat reading,
And turned another page.
There was only he and I aboard,
As the engine pulled for time,
Lost from Birmingham to Crewe,
As it rattled down the line.
The train was like a runaway,
And my heart did pound with dread,
But the little boy sat smiling,
At the comic book he read.
As fear and panic took a hold,
Upon my mortal frame,
Many thought went through my head,
As we sat on that train.
I thought of God and mercy,
And prayed with knuckles white -
My life did flash before me,
As it thundered through the night.
The lights did flicker off and on -
Outside the world flew past -
I wondered if the time I had,
Could surely be my last.
I thought about my loved ones,
And all the times I'd failed,
And wondered what would happen,
If the carriages derailed.
But still the boy sat unperturbed,
And I was filled with shame,
That he was not afraid at all,
And I couldn't feel the same.
Eventually the crisis passed,
And the engine stalled and slowed,
As the train pulled into Wigan,
With the two of us on board.
I went to ask the little boy,
How he stayed so calm,
While I was taut and worried,
That we should come to harm.
He looked surprised and told me,
With innocence abash -
"My dad, he is the driver,
And I knew he wouldn't crash."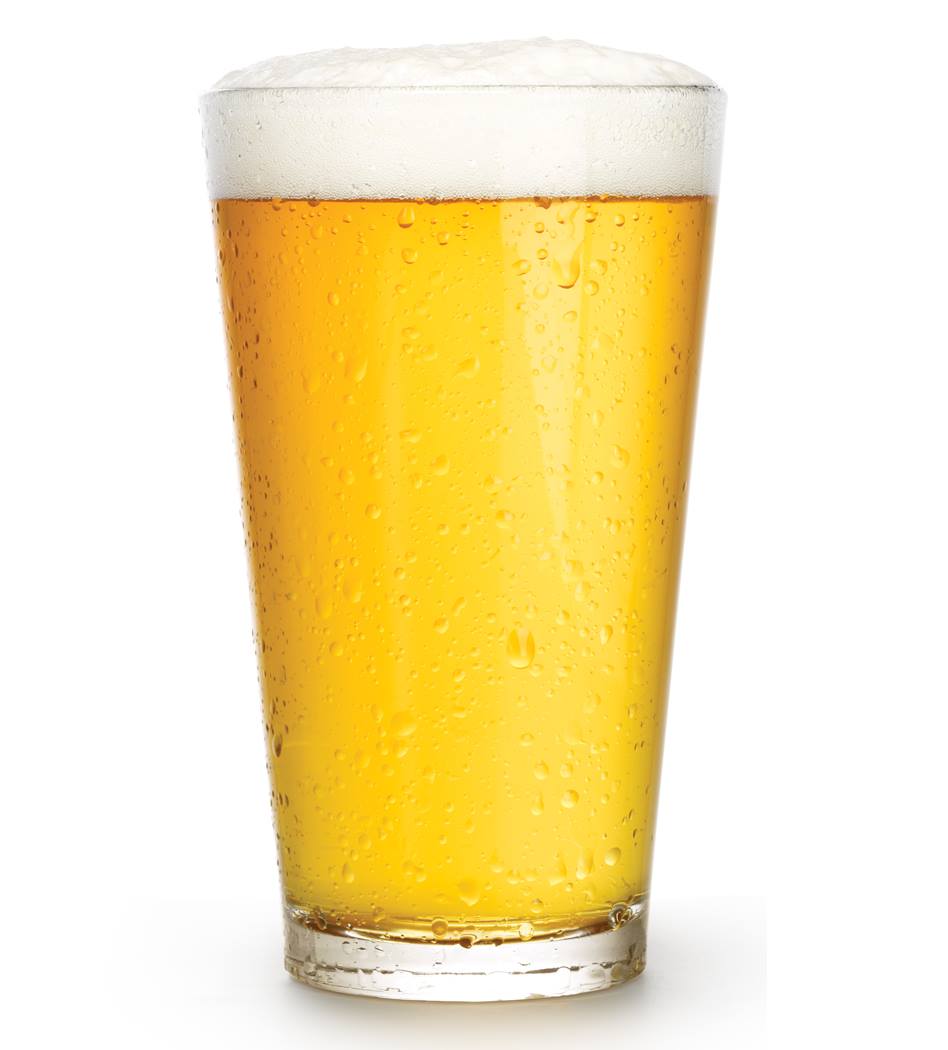 Fancy a Pint.

I'm going for a pint in Ince,
And first we'll start off in the Prince.
At the top of Belle Green lane -
It's nice to see that place again,
Then we'll pop into the Bush,
But take it easy, there's no rush,
Then we'll have one in the Oak,
I've got to see a certain bloke,
And being finished with that scene,
We'll tipsy over to Belle Green.
A quick one there and then not far,
We'll squeeze into the Engine bar,
And if the ale there's not too good,
It's to the Park or Amberswood,
Then coming back, a choice of five,
Will make the evening come alive -
The Whitehouse. Squirrel, Fox and Crown,
And then the Imp just further down.
But I forgot the Horseshoe Inn -
Oh I'm sorry, we've just bin!
The Conquering Hero, Bird I'th Hand,
The Longneck where the ale is grand,
Then o'er the water to the Swan,
The Pingy, Cases, Rifleman,
And then of course the Rose Bridge Inn -
Oh I'm sorry, we've just bin!
Then we'll amble down the cut,
Before the Shepherds Arms is shut,
It's time to race and beat the clock,
And try the Big and Little Rock,
And then the Old Hall by the line,
And hurry back for closing time -
The old Black Diamond and The Swan,
And the round of Ince's pubs is done,
And if I've missed one, even so,
I'm sure someone will let me know.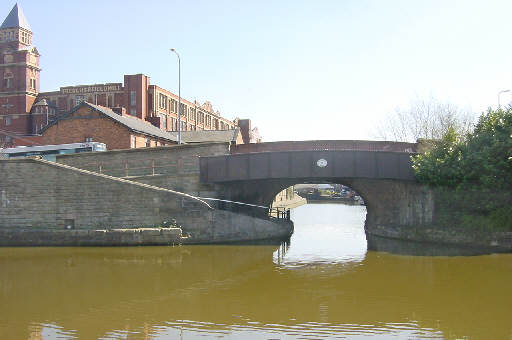 Fishing on the Cut.

Fishing on the cut one day
I never got a bite,
So I took a pen and paper out
And thus began to write.
I wondered what it would be like,
(Much against my wish)
To suffer matamorphosis
And change roles with a fish.
And this is what resulted,
And I have written worse -
My very first endeavour
To write a little verse.
It's total, pure hypocrisy -
I'll mention from the start
For though lines came instantly
And deeply from heart.
It didn't stop me fishing,
Indeed, indeed - no way -
In fact I went a fishing
In the cut next day.
Which only proves one thing to me
And say it if I can -
Boredom does the strangest things
Ever known to man...

Oh little fish that wriggles in my hand
How cruel I must be
To be so sly and underhand
And have you here with me
Gasping in a world unreal
I must have gone insane
To pierce your tender lip with steel
And cause you so much pain.
What kind of beastly play is this
Which I perform on you
To bait your innocence and bliss
With dread you never knew.
How sweet and swiftly how you swam
Before this monster came.
How can I call myself a man
To see you shocked and lame,
And helpless on a line of death -
Your tiny ribs so frail
With bulging eyes and struggling breath
And all to no avail.
Where is all your family now -
Your loved ones and your kin.
While you have suffering on your brow
And a hook beneath your fin.
Oh little fish I meant no harm
I only meant to play
And if I caused you great alarm
I'm sorry for this day.
And little fish it won't be long
For soon I'll let you go
And someday you'll be wise and strong
And play with me no more.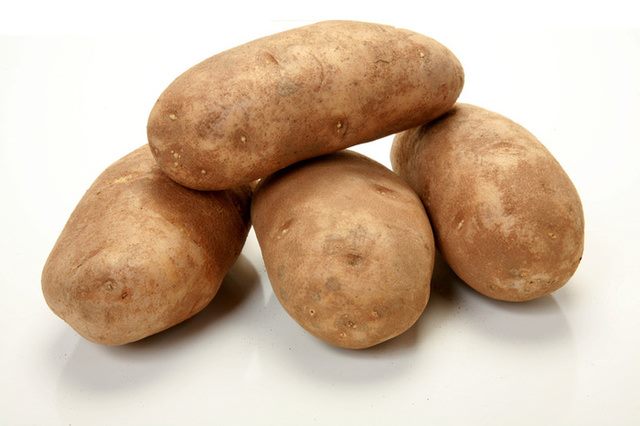 Five Pounds of Potatoes.

Five pound of potatoes
And a thick sliced loaf of bread
Stopped the belly rumbling
And kept the family fed
They made a big chip buttie
With not too long to wait -
We didn't need a knife or fork
And didn't need a plate
Just some salt and vinegar
And plenty H.P. sauce -
Just the very smell of it
Made us hungry as a horse.
Good old chips and something
In the days of ways and means -
Sometimes it was fried eggs
And sometimes it was beans
And now and then a meat pie
Or a sausage if we wish
And often on a Friday night
It could well be a fish.
For a change we'd have the slices
My mother called her whacks
And dip them into batter
And make them into smacks.
Which ever form they came in -
Neatly cut or crude
They filled that little corner
And were our staple food.
Chips and soup - chips and broth
Never failed to please
And if we chose a mixture
We'd just have chips and peas.
The good old Ince chip buttie
Is still as good today
With sauce, salt and vinegar
Made the same old way
So when you hear the grandkids
Stood with hands on hips
Remember where it started from
When they always ask for chips
It came down from our mother
And mother's mother too
So don't be old and spiteful
And give the kids a few !

For Thermal Vests & Long John's.

For thermal vests and long johns
To the Lord I give my thanks
For keeping warm my back and chest -
Legs, knees and shanks.
There's nothing worse than feeling cold
Any time of year
And they only cost a fiver
For both - and that's not dear.
They stretch and hug the body
And make it feel so nice
In the cold, damp air around us
And the winter frost and ice.
I uses them as pyjamas -
They're like a second skin
Stretching from the ankles
Right up to the chin.
I wouldn't do without them -
I wear them all the time
Autumn, Spring and Winter
And in the Summertime
Which just about reminds me -
Streuth, by heck and gosh!
I think it's time to take them off...

From the First One...

From the first one to the last,
Let's drink to all our friends now passed,
Who left their hearts and fingerprints,
Upon the fabric soul of Ince.
Then as we scroll this page along,
With those in mind where they belong,
Each one will sing a ballad dear,
And smile to us as we sit here.
And on this spirit page they'll rise,
To live again before our eyes,
And with us fondly reminisce,
On happy hours and times of bliss -
The kindly souls and comrades too,
Of characters we loved and knew,
Throughout the years and how it was,
Who trod the cobble stones with us.
Let's drink a toast to loved-ones dear,
Before their faces disappear,
Along with all their hopes and fears,
As we scan through the passing years,
To see them living here again -
Free from sorrow - free from pain,
And waiting in a slip of time,
From whence their ageless spirits shine -
Out upon the world wide web,
Gently risen from the dead,
Here for all the world to see,
And lasting to eternity.

Copyright 2018 Kevin Holcroft