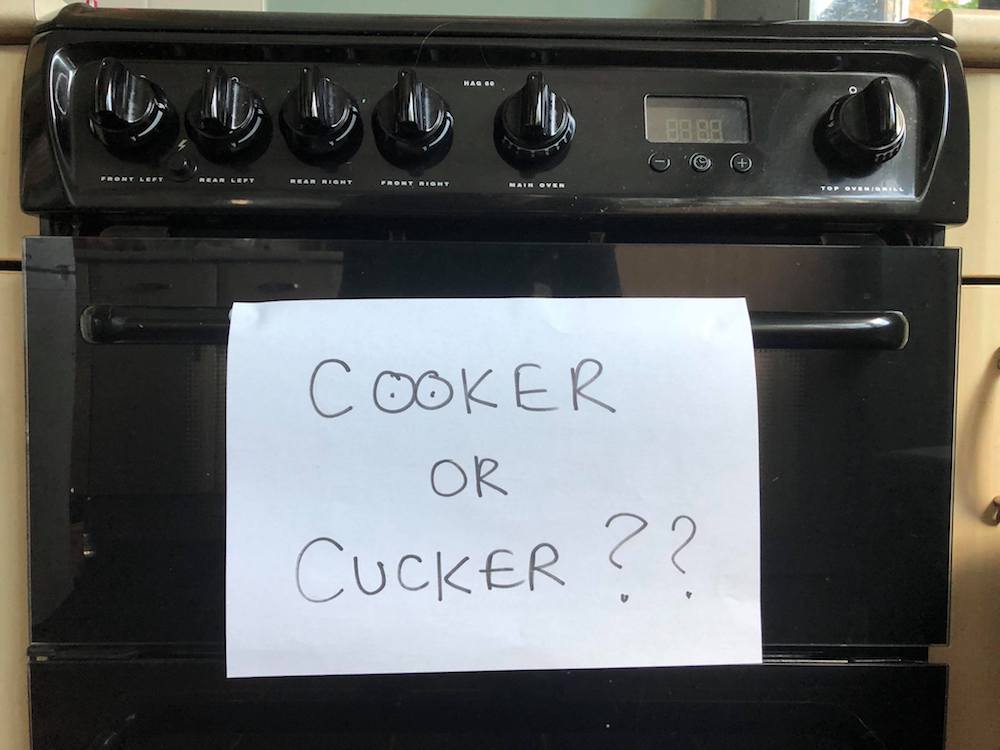 A Cucker is a Cooker!!!
A cucker is a cooker -
I don't care what they say -
I come from Higher Ince I do
And it's always been that way.
A buck has never been a book
For that's a type of deer
And a cuckoo's not a coocoo
That's obviously clear.
When I look I never luck
For that is fortune glad
And when I fish I use a hook
Cos huck sounds just as bad.
It's just these clever southerners
Replacing uck for oo
Trying to get one up on us
Like they always do
But they just can't get beyond it
Oo is just two o's
And muck is dirt and never mook
As everybody knows
So they can carry on with it
Making oo an uck
For I was born in Wigan me
And I don't give a cluck!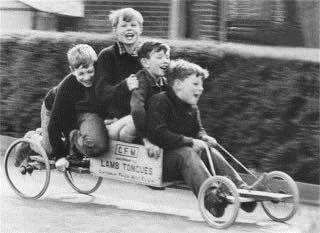 A Handful of Nails & Pincers.
A handful of nails and pincers
A simple basic saw
A red hot poker for a drill
And a hammer with a claw
These are the tools we needed
And all the tools we had
To make ourselves a trolley
When I was just a lad
Four pram wheels and axles
A nut and bolt - some wood
And a piece of rope for steering
Made the trolley good
Then off we'd go a swanking
Down the beaten track
With our best mate as passenger
Sitting on the back.
We put it through it's paces
From the drawing board
Upon a gentle cant or slope
Before we hit the road
And then if we were happy
To the lane we'd run
And ride from top to bottom
For hours having fun.
All our lives we wanted one
The object of our dream
Our earliest construction
And very own machine.
We used our feet upon the road
To slow us to a crawl
If we should speed or go too fast
And crash into a wall.
It didn't cost us money
Or very long to make
And the only thing we couldn't do
Was make a proper brake
But we got by without one
Once we got the knack
And used our feet upon the road
Dangling at the back.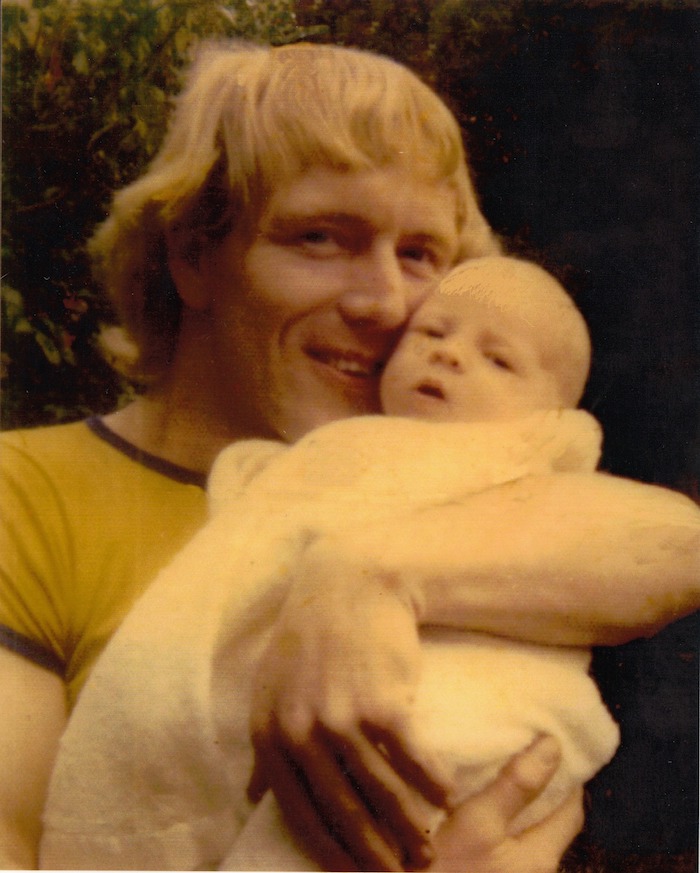 A Father's Wish.

Welcome to the world my son
May fortune bless your name
And happiness be with you
Throughout your earthly reign.
May you grow strong and healthy
And be a humble man
To love the world around you
And please us if you can.
I have a short and simple wish
This day that you are born
That you have a full and simple life
and never be forlorn.

To take from this creation
The joy that's freely given
And seek the good that prospers
And makes this world a heaven.
I will not have designs on you
Your life must be your own
But simply just to cherish you
Until you're fully grown.
May righteousness and courage
Be always by your side
And honesty and openness
for nothing you must hide.

I only wish to aid you
Throughout your struggling years
To show you the right way if I can
And comfort you in tears.
I pray not for ambition
Or earthly gain for you
But a quality of life
To light your passage through.
And when the way ahead hard
And darkness fills the night
I wish to be a beacon
To give you guiding light.

So that is it my little boy
We welcome you aboard
This strange yet wondrous voyage
Across an infinite ford.
So make fast your provisions
For the road ahead is long
But if you tarry close behind
You won't go too far wrong
And so with nothing else to say
We wish you all the best
For you are surely welcome
And with this poem blessed.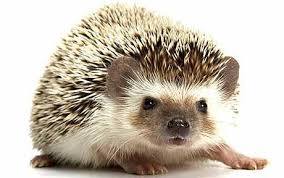 A Hedgehog has more Quality of Life
A hedgehog has more quality of life
As I have today
My wife is at her sisters
And plans the night to stay.
There's nothing in the oven
I insisted I'd be fine
And begged her not to flap and fuss
About me all the time
But that was just two hours ago
And yet it seems like four
Since I kissed her on the doorstep
And smiled to watch her go.
It's nice to get her out the way
Her indoors I mean
There's certain things a man can't do
While she's on the scene
Like silent meditation
Plus other things I'd planned
But I won't go into detail
In case this verse gets banned.
A proper man needs time alone
To reassess his life
Without the dull distractions
Of a caring, loving wife.
He needs the space to sit and think
And mull his destiny
In the freedom of his inner self
And quiet serenity
But that was a long four hours ago
And now it seems like eight
I'm getting bored and hungry now
And due for summat teyt.
It's nice to get her out the way
But not for overnight
I've started talking to myself
And It's definitely not right!
She hasn't even called me
How selfish can you get
Leaving me alone all day
To waste away and fret.
The house is much too quiet
Without her being there
And the dog keeps walking in and out
Looking at her chair.
I don't think I can make it
If it carries on like this
It's nearly time to go to bed
And I've only had some crisps
So, stroll on tomorrow
And fetch it in a crack
It's nice to get her out the way
But great to get her back.
A Gabel End.

In Higher Ince - a faithful dog
Was not a boy's best friend
But a big wide wall to bounce a ball
They called a gable end
Where he could chalk his goal posts
And wickets for the day
And play his knock-up football
When his mates had gone away.
He didn't need a goalie
To throw the football back -
The gable did it for him
And did it in a crack
And when the occupants were deaf
As sometimes did occur
He got no grief from anyone
And no one else did care.
He didn't need a keeper
Or fielders in the slips -
The gable sent the ball back
To the bowler's fingertips.
No matter what the weather
It was the place to go
To practice throwing snowballs
Or playing O.X.O
Sheltered from the wind and rain
And off the cobbled street
It was a local meeting place
And a den for hide and seek
It was a friend to lean upon
In many of his games
And watched us grow from toddlers
At the end of streets and lanes
The girls made use of it as well
And had some happy times
Bouncing, juggling tennis balls
And singing silly rhymes.
And if the occupants were deaf
Or the property was shut -
The gable end was our best friend
When we were growing up.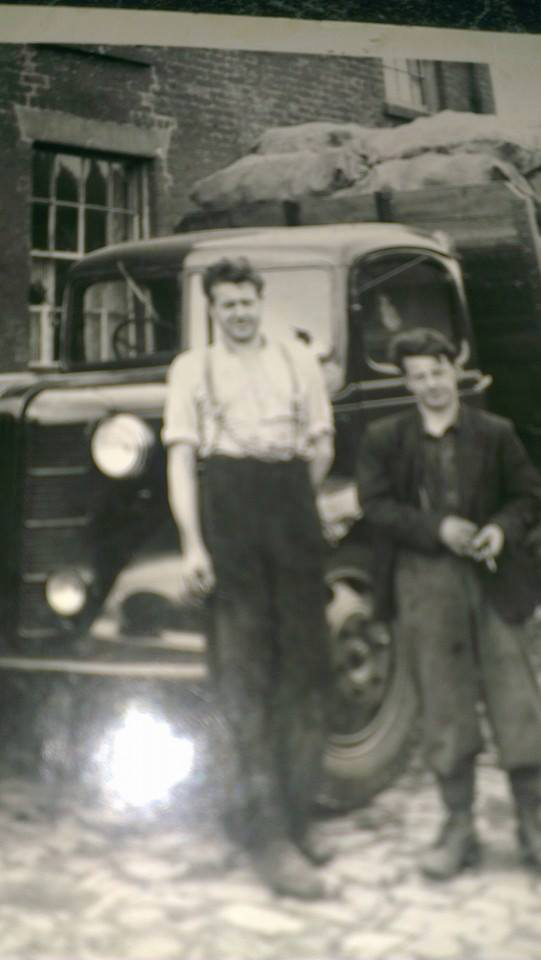 A Loveable Rogue.

A loveable rogue
With the gift of the gab
He always knew
Everybody's dad
Ernie Baron
Was the guy
Who looked the world
Straight in the eye
With a safety pin
In the broken zip
Of his trousers
There at the foot of the tip
With floorboards, joists
Beams and spars
Piled in the compound
By his saws
Where every day
The discs would whine
And slice through the rafters
One at a time
And trim them up
To inches six
Ready for the chopper
To cut into sticks
Where a piece of wire
Would bind it good
And wrap it up
To a bundle of wood.
Threepence apiece
He sold then for
Anywhere he could
Near and far
And he would take us
Out for a ride
To the shops all around
In the countryside...
Threepence apiece
Or a pound for a crate
He drove all day
And stayed out late
Till the wagon was empty
Tidy and clean
He finished back home
For a pint in the Green.
Now Ernie Baron's life
Was wood
And he'd help anybody
If he could
With boards or fencing
Blocks for the fire
Cut to the length
And size of desire
Hardwood, softwood
Pine or oak
At a decent price
For the local folk.
In his belt and braces
Off he'd go
With his trousers
Half a foot from the floor
In his noisy woodyard
Pacing along
Humming out a tune
Or singing a song.
He was happy-go-lucky
And called us love
As he passed out sweets
And advice from above
In his shed by the slaggy
With dust in his hair
And heaps of sawdust
Everywhere.
He treated us nice
Like a son and friend
And gave us a shilling
At the weekend
And Saturday night
He'd be out in the Prince
Along with all the other
Characters of Ince.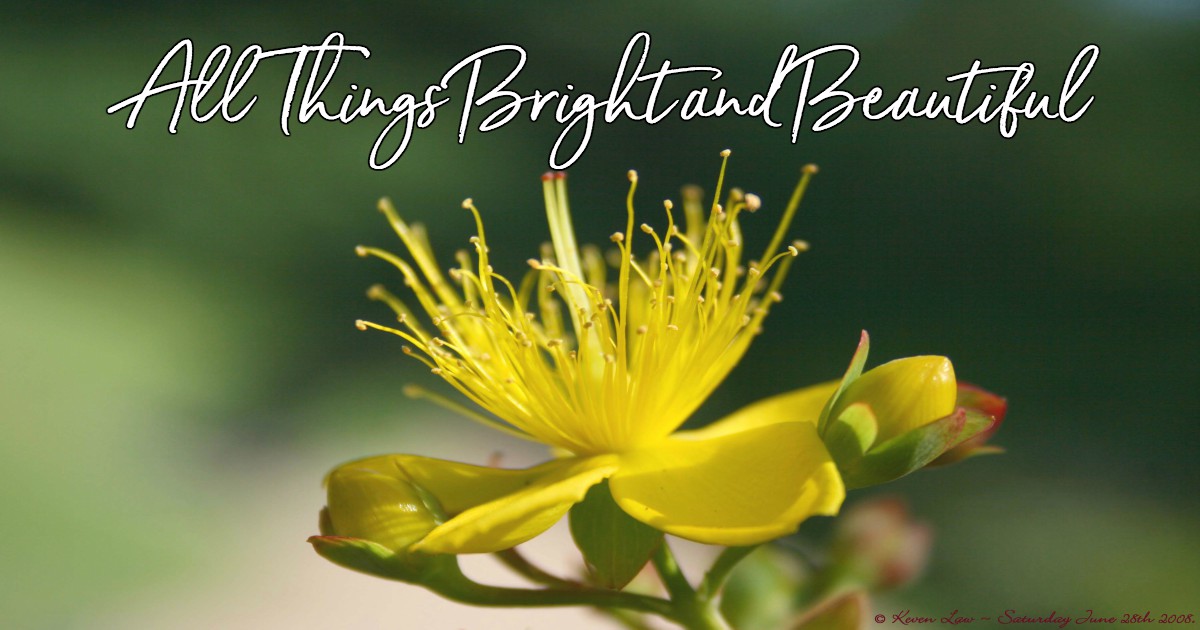 All things Bright & Beautiful.

All things bright and beautiful -
We sang it sweet and slow
In little Belle Green school in Ince
Not too long ago.
We sang it in assembly,
The church and parish hall -
There is a green hill far away
Without a city wall.
We sang them with sincerity,
Humility and love
In praise and silent wonder
Of a higher force above.
The Lord's my shepherd I'll not want
He makes me down to lie
We sang together, side by side
As the years went by -
Hymns of praise and worship
Of morality and good
Which settled in our psyches
And flowed in our blood
Timely, good reminders -
A daily, fond decree
Of love, peace and harmony
And how to live and be.
We sang them second-nature
Before the day did start -
Holy, holy, holy
And knew the words by heart -
Onward Christian soldiers
And sweet abide with me -
Jesus lover of my soul
And what a friend in thee.
We sang them uninhibited,
Resounding, loud and clear
As armour against evil
And antidote to fear -
The good old hymns of childhood
Which comforted our fears
And grounded us in simple faith
Through adolescent years.
They didn't do us any harm
To glory, sing and pray
Those lifting verses of accord
We echoed every day.
They steered us through our humble lives
Like beacons in the night
Lighting up our darkness
And teaching wrong from right.
I hum them every now and then
As a tribute to the past -
Those rousing anthems of rejoice
We sang aloud in class
And how I wish I could return
To stand and hear the strain
Of all things bright and beautiful
In my little school again.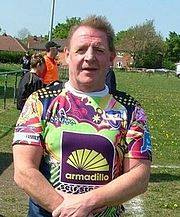 Andy Gregory.

Now here's a wee chap who deserves our respect
Who was born down Lower Ince way
It's rugby ace young Andy Gregory
And I've seen him in Wigan today.
He's now more famous than Orwell -
He's a legend from rugby days gone
Who's done more for Wigan than Crawford
And Linacre rolled into one
All over the globe his name is renowned
And from lowly beginnings he came
When he dazzled us all with his magic
On the fields around Warrington Lane.
Though not too imposing in stature -
He's five feet five inches tall
His genius of wit and skill at the game
Made him stand apart from them all
With two Lance Todd Trophy medals
And eight appearances in all
He won us five Wembley Cup Finals
With his deft expertise with a ball.
In a career of unparalleled glory
This diminutive warrior of Ince
Has given us rugby league at it's best
That's never been equalled since
Which means he`s due for a knighthood
And it's most befitting no doubt
And we'll all be proud of Andy from Ince
When Elizabeth dishes it out.
And what do you know - it was his birthday last month
He's half a century and four
So happy birthday our Andrew
And we hope you have plenty more.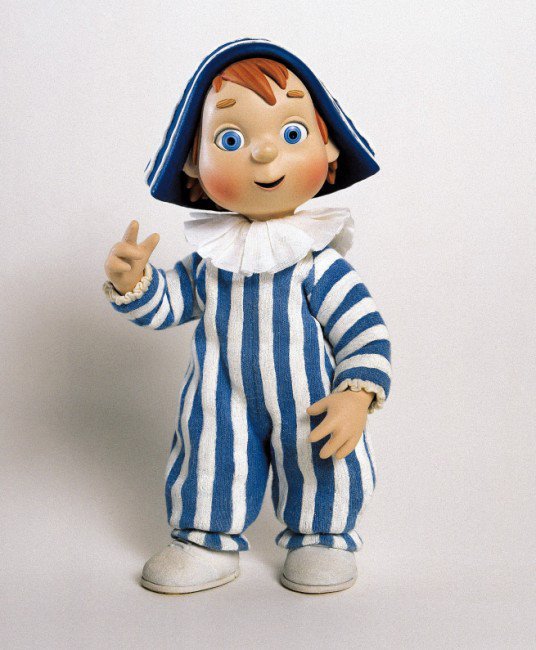 Andy Pandy.

We had no central heating in Ince -
No fridge, freezer or a phone
When Andy Pandy was waving goodbye
Because it was time to go home
Nor did we have a computer,
A tumble dryer or car
But we had a black and white telly
We got from a shop on the Bar.
We had no insurance or mortgage -
No credit cards or a loan
But we had everything we needed
To make our house like a home.
We had the Lone Ranger and Tonto
After school around four -
Sootie and Smudge with Corbet
And Robin Hood with his bow
The Flowerpots, Batman and Robin -
The tales of William Tell,
Tweety Pie - Tom and Jerry
And Long John Silver as well.
We had no carpets or kitchen
Walk-in wardrobes or loft
And no labour-saving devices
To make us lazy and soft
But we had Bonanza and Rawhide
Fireball and Torchy with light -
Popeye, Bluto and Olive
And the Munsters to give us a fright.
Nothing else really mattered
With our box full of magic and dreams
With oceans, islands and forests
And mountains, rivers and streams -
Stories, tales and adventures,
With Mister Pastry and fun -
Worzel Gummage and Sally
And Deputy Dog with his gun.
The modern world was beginning
And we played a magical part -
Privileged, special young children
And we were there at the start
So we didn't complain about nothing
Except to feel sorry and sigh
When, at last, it was time to go home
And Andy was waving goodbye.
Goodbye... Goodbye.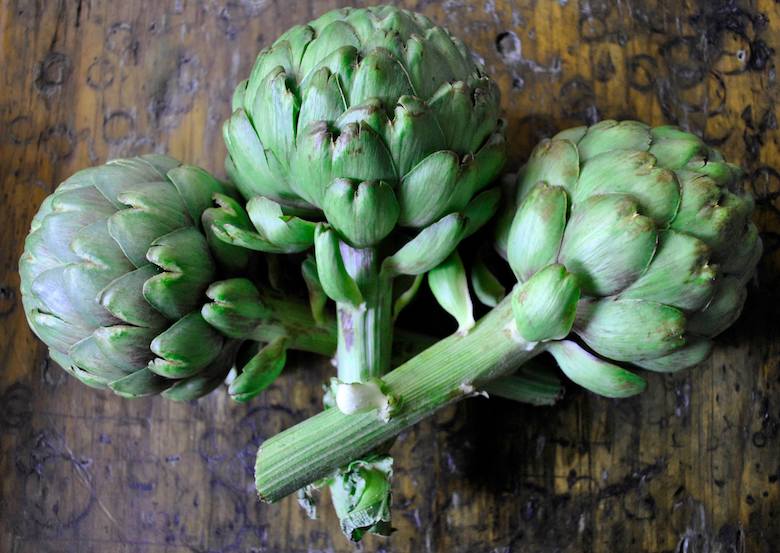 Artichokes.
There was no question of his guilt -
The heinous crime he did
And lost his liberty for life
For the sake of just a quid.
Angry Arti was his name
Whose proper name was Hart
Who made a living flitting folk
With a large two-wheeler cart
Which gave him big broad shoulders
And muscles everywhere
With hands like two coal shovels
And the grip of a hungry bear
Who walked into the Co-op -
A Higher Ince grocers shop
For a pie and twenty woodbines
And a bottle of Tizer pop
And came out wearing handcuffs
With bruises on his head
In a frantic, violent struggle
Which left three people dead.
Three crumpled corpses
Still warm and deadly still -
Two besides the counter
And one behind the till -
The manager - his doting wife
And the cheery order boy
Strangled by a maniac
At the place of their employ
For the sake of twenty shillings -
Such a tragedy
And a mindless, senseless loss of life
In a small community
In a dispute over money
Or so the rumours grew
But the truth behind the incident
No one really knew.
Did he cough up for his merchandise
From his pocket with a quid ? -
The staff all swore he didn't
But Arti said he did
At which he flew into a rage
And grabbed them one by one
And throttled them remorselessly
Till every breath was gone.
Perhaps no one will ever know
The reason or the cause
That lead to this catastrophe
And a madman behind bars
But the headlines read next morning
At the paper shop below -
' Arti chokes three for a pound
At your friendly Co-op store '.

A Snake can fill it.

A snake can fill it's belly
With a meal of any size
In case a sudden famine
Should take it by surprise
Just like us on baking day
On Sundays in the past
We ate our Sunday dinner
As though it was our last
Potato pie and pickles
Red cabbage was a must
Heaped upon a big white plate
Around a slice of crust
And that was just for starters
The best was yet to come
To leave us like a bloated snake
Before the day was done
The plates were lined together
Fresh-made and cooling still
Some upon the sideboard
And some upon the sill.
Big tin plates of custard pie
Currant, mince and more
Blackberry and apple
Crossed with fancy dough.
It was a day of feasting
All the Sabbath through
And what was left did Monday
And sometimes Tuesday too.
It left us slow and satisfied
Did the Sunday bake
Ready for the famine
Like a bloated snake
And we never knew when that would be
For the time would come to fast
So we ate our Sunday dinner
Like it was our last.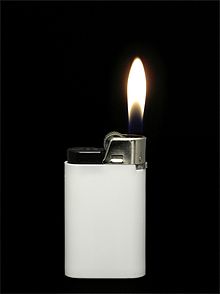 Astor Geetaleet ?
Astor geetaleet owd lad
Mi leeter's geet no flint
I'd buy a box of matches
But I've not enough - I`m skint
Mi pension's due in mornin
And a friend owes me a pound
But he's geet a gate
Not coughin up
Whenever time comes round.
I'm on mi way to Wigan
And altelthi what and ah
I wouldn't have started walkin
If I knew it was so far
This bloody foot is killing mi
I think I've geet a corn
So lend me half a dollar
And alsithi reet int morn.

All my Life in Ince.
All my life in Ince
as a youth
I've always grappled
with the strangest truth
to ask once again
this time in rhymes
Why did we have to go
down the mines?
We couldn't eat it
and wood was as good
to make us a fire
whenever we should
and there was always
a surface crop
so we could burn
just a slice off the top
But no !...they sent us
down these holes
to burrow along
like rabbits and moles.
and when we'd finished
and done for the day
they gave us a pittance
and sent us away.
These foreign invaders
then shackled our lives
our home and belongings
our children and wives
and dug up the earth
where once grew corn
in a town called home
and the place we were born.
They built us terraces
with a tap and a sink
where we had a wash
and we had a drink
where we could shelter
and rest our bones
in them old brick buildings
they called homes.
If we did it today
they'd call us daft
to climb in a cage
and go down a shaft
and stay down there
for most of the day
with nothing to eat
and very little pay.
They stole the coal
from under our feet
from our own back yards
and out of our street
then made us slaves
and covered us with soot
and sent us down
to dig it all up.
Surely it would have been
a much better plan
to let us grow vegetables
and live off the land
then we could have built
our own little places
with pine log cabins
and nice clean faces
with cannel in the garden
and coal all around
growing like barley
and wheat from the ground
happy ever after
making nursery rhymes
of men digging holes
and going down mines.
As I Lay Upon the Sofa
As I lay on the sofa and looked up ahead
With all sorts of things running round in my head
I noticed a tile on the ceiling looked grim
So I popped down to Wigan and purchased a tin
Of matt emulsion as pure as the snow
Non-drip, so none would fall on the floor.
A nice little job I thought I had made
But it put the rest of the ceiling in`t shade
And so with a nod and a bit of a cough
I climbed the ladder and finished it off
And then satisfied with the work I had done
I noticed the rest of the decor looked glum
So I went down to Wigan and bought some more
And a little cheap tin of gloss for the door
But then the skirting spoiled a good job
So I painted that too without spilling a blob
Then very fatigued with a mighty thick head
I made my way upstairs to my bed
Where I was filled with horror and gloom
As soon as I left my new living room
The hall looked tatty and the stairs looked a sight
Which looked even worse when I turned on the light
The bathroom was worse than ever I knew
And both of the bedrooms and landing too
So I don't think I'm going to sleep well tonight
Until the house is happy and bright
So early tomorrow without restraint
I'm off down to Wigan to get some more paint!


As August Turned September.

As Spring turned into Summer
In nineteen fifty nine
I woke one balmy night in bed
In a sweat to fret and pine.
They said I hadn't long to go
So I'd filled my days with fun
But the time had come to say goodbye
And face the world to come.
The days had crept upon me
And a prospect once remote
Breathed heavily upon my brow
And clutched me by the throat.
The good times were over
And all that lives must die
Passing through eternity
In the blinking of an eye
But, oh how beautiful it was -
Too wonderful to last
That I could not resist but dream
And dwell upon my past.
I saw my parents waving
And weeping in the light
As the vision passed before my eyes
And vanished in the night
Succeeded by an entourage -
A tearful, solemn flow
Of friends and family faces
Pass by with heads bowed low.
My heart was palpitating
For fear of things to come
As the hour crept up to midnight
And the day was almost done.
Exhausted and uneasy
My mind was racing through
The sideshow of my memories
In the life that I once knew.
A life so uninhibited,
Forever young and free -
Full of fascination
And pure simplicity.
A life in which I owed so much
To my friends and kin aside
And the teachers in the classrooms
Of the little school outside.
For them I must not falter
Through weakness and despair
I thought with drowsy eyelids
As I was lying there.
For them I needed to be strong
And fake a brazen show
To make this bold transition
To a world I didn't know.
It was for them I'd lived for
And shared my happy days
And now I must show courage
At the parting of the ways.
To them I'd made a promise
A promise I must keep -
It's the big school in the morning
And time to get some sleep.



Ask Google.
Ask a neighbour - phone a friend
Can a canary sing?
I've got a mate called Google
Who tells me everything.
There's nothing in the universe
Our Google doesn't know
He taught me how to mend a watch
And how to hang a door
He fixed my washer for me
For he is mighty smart
Then put me on to Ebay
And ordered me the part.
So now I am an expert
At fixing doors and clocks
And now I've got a washer
To do my vests and socks.
He don't ask nothing for it
His services are free
And he doesn't throw it in my face
For kindly helping me.
There's nothing in this whole wide world
Our Google can't find out
It's all done in a jiffy
And he doesn't hang about.
Who is who and what is what
He keeps me in the know
And teaches me a thousand things
I never knew before.
So thank God for our Google
Who doesn't make me wait
Who keeps me wise and well informed
And always up to date.
I wouldn't do without him now
My life would be so sad
Our Google is the best mate
That I have ever had.


Auntie Mary.

Auntie Mary - that I had
But I was not alone
Many people had one too
When I was ten years grown.
She lodged with Auntie Maggie
In Dilapidation Row
A feature of the Viaducts
Till nineteen sixty four
And on each Sunday morning
We'd don our best anew
To see our Auntie Mary
And have some dinner too.
So I was not a stranger
To the direst place in Ince
And though I've aged and been around
I've failed to see worse since.
That's not to say I came to grief
Or harm in any way
Although it was a dreadful place
The people were O.K.
And one man in particular
Stood out among the rest
By the way he spoke and gestured
And the funny way he dressed
Twas cheerful Joe the Jessie
The Mother of the Docks
Who put his head in curlers
And wore his mother's frocks
Who spoke so soft and gentle
Unlike the other men
And I would take his Sunday lunch
Time and time again
A plate of crust and lobbies
Down Dilapidation row
Covered with a little dish
To number twenty four.
With folded arms and smiling
Standing on his step
He called me love and sweetheart
And that I can't forget!
My mother called me many names
In Ince from day to day
But not with such affection
And not in such a way
And everybody loved him
No matter who they were
The wild. the rude the rugged
And all the rabble there.
'Tell her thank you very much'
He'd take the dish and smile.
He wasn't like my father
Not by half a mile.
Twas cheerful Joe the Jessie
A fixture of the time
Outside his little palace
That faced the railway line
And a character of Ince who'd grow
To make us think again
Of the fundamental nature
And qualities of men.
An epitome of kindness
Gentility and grace
Joe Lowe the Jessie of the Docks
Made Ince a nicer place.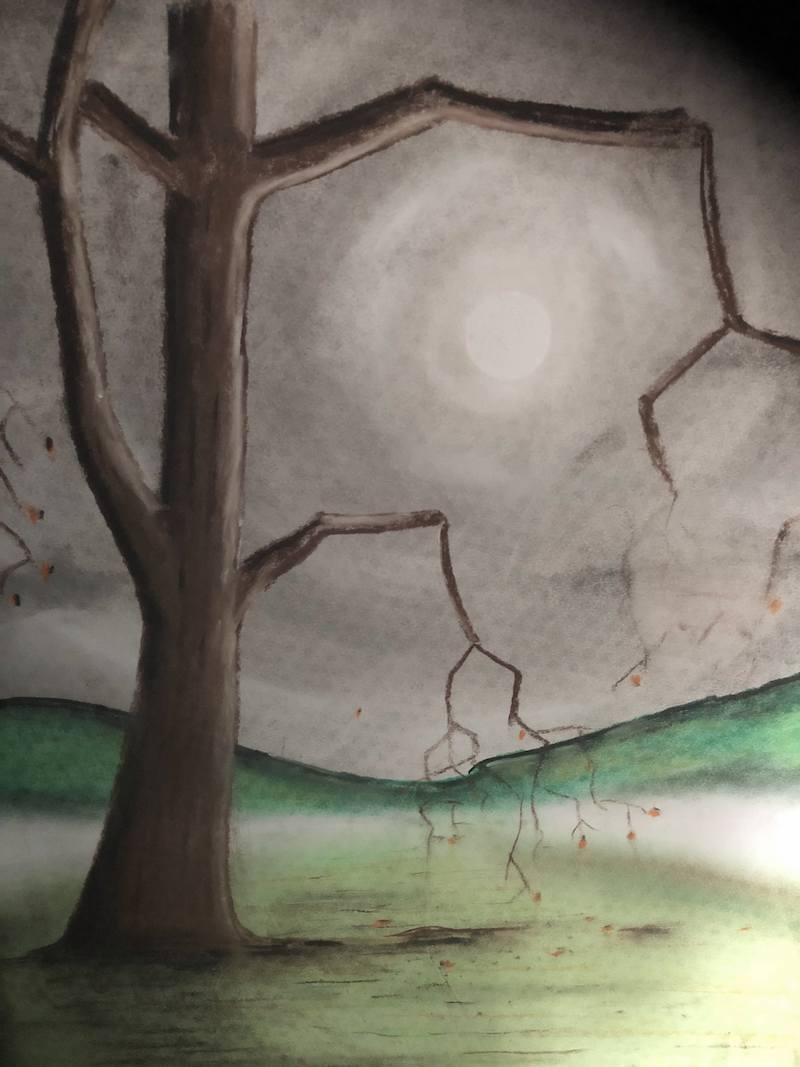 Autumn Days.

Autumn days are here again
And the nights are closing in
Just like they did in Irish Town
For the winter to begin
Twas time to scour the fields and backs
Of our neighbourhood
For fallen trees and standing ones
And any bits of wood.
Bommy time was coming
And time to build a stack
Of combustible material
And hide it in the back
Time to make a dummy
And sit it by the wall
And ask for 'Penny for the Guy'
For spenders for us all
To buy some sweets and bangers
To set off there and then
Then take a break at tea time
And do it all again.
The time for greatest profit
Was in the dimmest light
When folk were coming home from work
Upon a Friday night
Then later on at opening time
We'd give them double clout
And ask for 'Penny For the Guy'
And catch them turning out.
Twas time to tidy up the town
And make a mighty mess
With piles and heaps of rubbish
On the local wilderness
Close to home in safety
To treasure and to guard
Out upon the common
Or in our own back yard.
Marauding time was close at hand
In the dark and misty gloom
With stories by the camp fire
Underneath the moon
Rampagings in the frosty night
Through the lamp-lit cobbled street
Playing skilly leevie
Tap latch and hide and seek.
Twas time to get the flashlights out
And venture in the dark
Playing ticky off the ground
And get the cloggs to spark
Twas a time for wild adventure
Mischief and foul play
We wouldn't get away with
In the light of day
Time to chase the shadows
To flee and run amock
In our antics of the darkness
And our race against the clock
It was time to run our hearts out
Till we could run no more
On an Autumn night in Irish Town
Not too long ago.

Copyright 2018 Kevin Holcroft